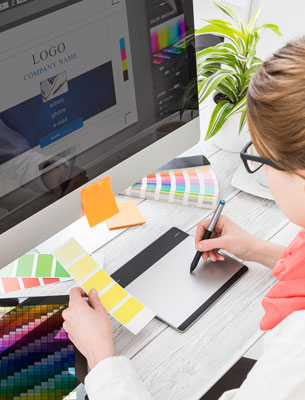 CIBS Media is the leading multimedia, design and printing organization in Dubai with an assortment of expert administrations at the core of Middle East business center point. We've got over ten years expertise within the field of digital style, graphics and print sector, and have created a reputation for ourselves by providing the very best quality merchandise and services at very competitive costs. Over all we are advanced with a lot of the effective and committed work force to convey items and administrations when our customers precisely need it. All in all, we can say we are reliable enough to fulfill our customers on time just as their customers as well.

With both the design studio and the huge print creation unit under a solitary rooftop, CIBS Media can forge solutions to plan and execute things with no limitations. We can have inclusion directly from the design stage to the end creation stage, so we can take on even the most ambitious projects of our clients, knowing precisely how they will be executed in an expert manner. With an enormous number of current types of gear, we can guarantee that we are conveying the best to our customers as printing perspective for the most part relies upon the flawlessness of configuration just as the nature of apparatuses utilized. Being the best fashioners and printers in Dubai, we accept that it is our duty to guarantee greatness in plan.

At CIBS Media, our ethos is basic – Designing is our obsession; printing is our art.

We are a superior print and acquisition organization working with new companies to goliath corporate, and showcasing experts to deliver the absolute best in natural plan and printed items, and administrations of unrivalled quality.
Our commitment to customer administrations and creativity keeps us in front of the opposition, also our team of professionals who are here to support you through your print and production process without bargain on design and brand consistency. We utilize just the absolute best in current print innovation joined with conventional strategies, improved by an abundance of involvement which makes us confided in consultants to every one of our customers. Working in organization, we ensure each undertaking meets both time and financial plans limitations.

In CIBS Media, we offer a wide scope of services like IT Service, Customized promotional items printing, Branding and so on under a single platform. We started our endeavor as originators alongside printing and now we are working in practically all the domains identified with print media as well as multimedia. We are making premium quality products and administrations for our esteemed clients across Dubai since we are obliged to convey an incentive for cash. CIBS Media have a strong pedigree in delivering strong, iconic and standout logos and branding for companies and organizations across the middle-east. Logos and brand manifestations from CIBS Media are thought of and thoroughly considered, guaranteeing seamless adaptability whatever your requirements – from digital to print, signage to vehicle wraps, promotional items like gifts, mug printing, T-shirt printing, Balloon printing etc. we make absolutely certain what you get is what you desire.

We value being something other than a design or print unit; we are here to exhortation and backing, offer thoughts and solutions for help and assist at any phase of the cycle from the inception of an idea or concept, through design, copywriting, proofing, printing up to conveyance. We can presume that our customers can evade the tedious and unpleasant to and fro between plan studios, print plants and creation houses and rather appreciate 100% expert, trouble free administrations at a truly sensible rate and that is the reason we are here as the best low spending creators and printers in Dubai from route back.